Pennywise Bath Bomb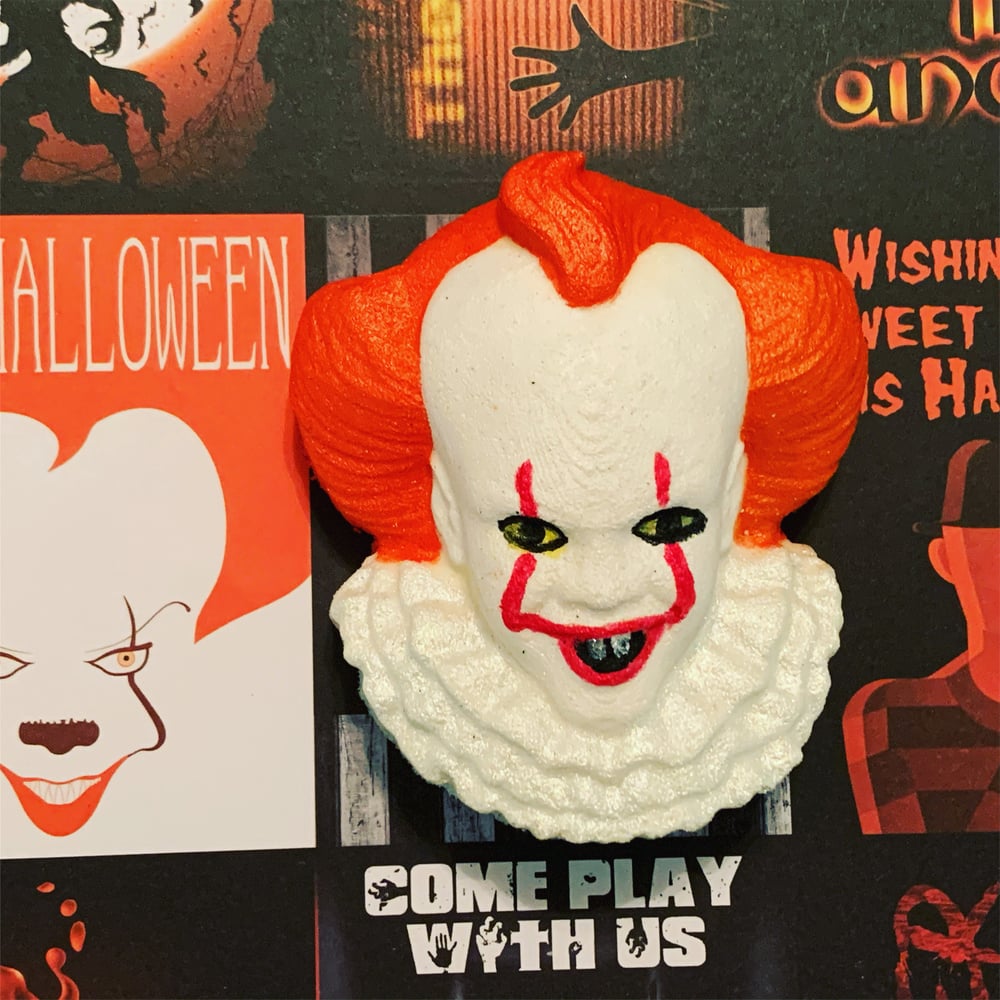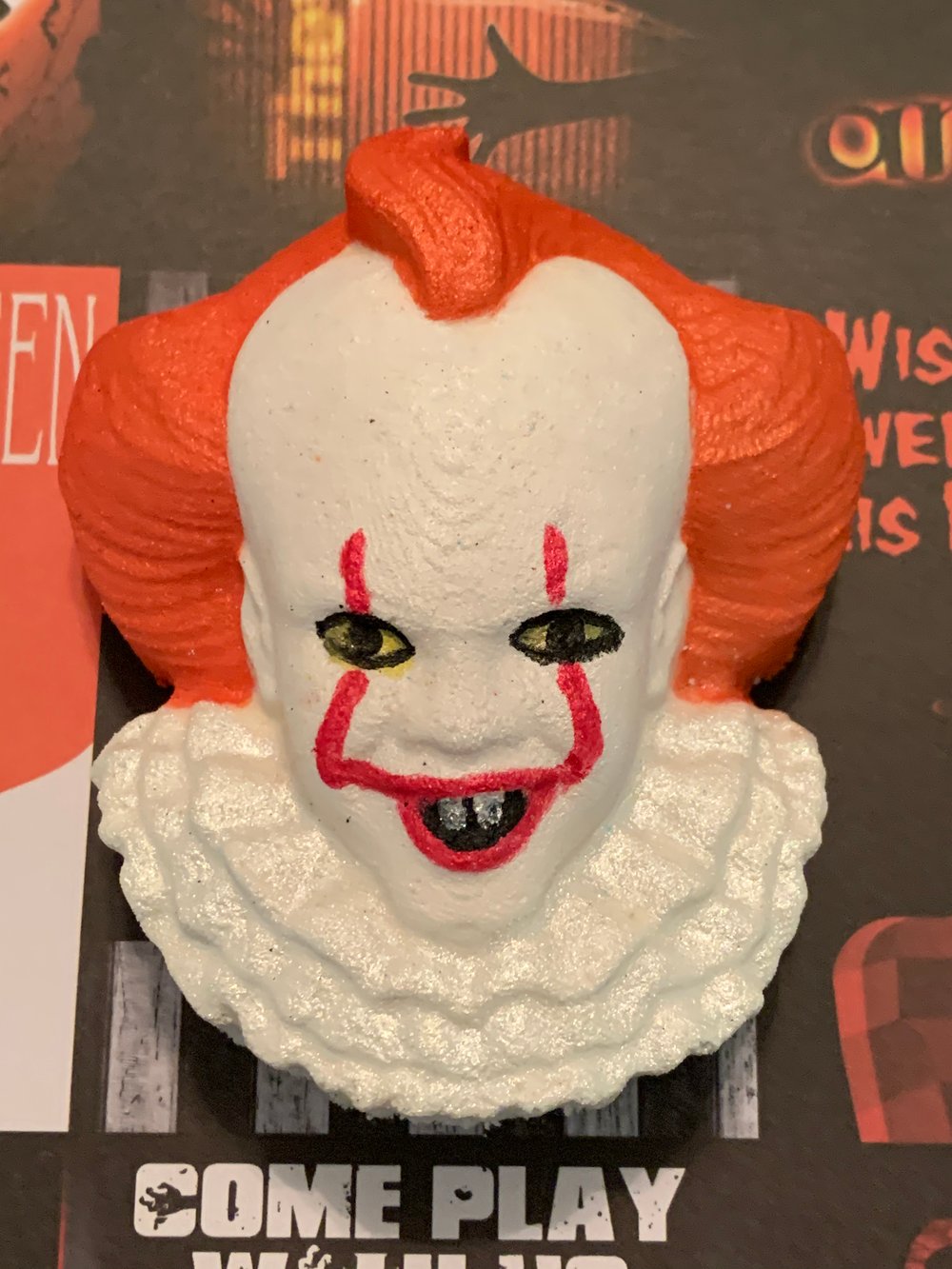 There's nothing scarier than a sewer dwelling, crazy, child soul eating clown. Pennywise is here to haunt your dreams and terrify your tub time.
►SCENT: juicy blood orange, navel orange, lime, Cointreau wine and tequila. (blood orange margarita)
This listing is for one bath bomb.
►►DIRECTIONS: Hold Bath Bomb on water's surface for about 5 seconds before slowly letting go.
Ingredients: Sodium Bicarbonate, Citric Acid, Sodium Lauryl Sulfoacetate, Sunflower Oil, Cream of Tartar, Polysorbate 80, Fragrance Oil, Fd&c Colorants, , Mica, Isopropyl Rubbing Alcohol, Witch Hazel
*Oils and butters may leave the tub slick. Please use caution when entering and exiting the tub.
Sometimes oils, butters, dried herbs/flowers and colorant residue may stick to your tub, but do not STAIN. We recommend wiping your tub down following your bath.*